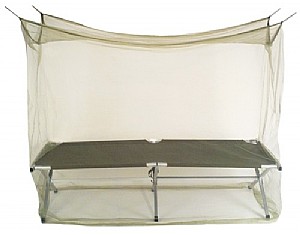 Important Notice: Due to the worldwide Zika virus concern, mosquito net orders will be processed on a first come basis.
The B. David Mosquito Nets are certified for either field or domestic use, manufactured with a specialized insecticide application that offers the best, most comprehensive protection from the Zika virus, Leishmaniasis, Yellow Fever, Malaria, Encephalitis, etc. Our nets are made from a proprietary multifilament thread, which allows them to last at least three-times longer than other conventional store bought nets – minimizing replacement and maximizing investment. Shipments can be sent domestically or to most any international location.
A world renowned entomologist assisted the B. David Company with the scientific development of our nets and continues as a staff consultant.
Other features include: 
Used in 80+ countries in some of the most challenging of environments
Top WHO product designation / Whopes 2 certified
Meets United States flammability regulations
Proprietary insecticide application guaranteed for 30 washings
Military grade strength
Retains insecticide far longer than a conventional net via a controlled release application
Contains a UV protection system that protects the insecticide against sunlight
Current Users: US Government Agencies, Military, and NGO
Download the Hand Washing & Care Instructions Here: