Who We Are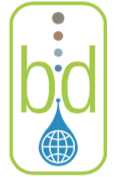 B. David Co. Inc.
Offices / Warehouse in Minneapolis, Cumberland, Washington, DC
The B. David Company is a second-generation, family-owned business specializing in the distribution of environmentally friendly, residential water purification systems to the United States Foreign Service. Unlike product re-sellers or distributors that offer pre-made or mass marketed inventory, we are actively involved in every aspect of our own product development, including technology advancement, production in EPA inspected factories, international delivery, and continuous customer care.
Each system is designed specifically to the environment in which it is implemented and may be found in over 100 countries. Locations include many United States and British Embassy Post Residences. Our reliable solutions include portable water filtration, UV technology and Nanotechnology water purification systems that are durable, field-tested, and low maintenance.
B. David Company also supplies mosquito nets. Our nets offer premium protection from vector borne illness (diseases caused by pathogens transmitted by insects and ticks) such as Zika and Malaria.
B. David Company: World Health Through Water Purification Systems
Our Experience
U.S. Government Procurement
B. David Company has built a secure and responsive business by understanding the needs and nuances of the U. S. government. We are a leading supplier of residential water purification systems to U.S. foreign embassies, consulates, apartment units and ex-pat residences. Many of our products are listed on the GSA schedule.
Global Citizens
Having water purification installations in 132 countries, B. David Company knows their way around the world. We have treated numerous types of water contamination and have had successful outcomes tested in governmental, military and private labs on four continents.
Customer Service
It goes without saying that our customers come first…before, during and after the installation of any of our systems. We are an email or call away with prompt, attentive customer service available 7 days a week at 952-884-8417 or info@bdavidwater.com.